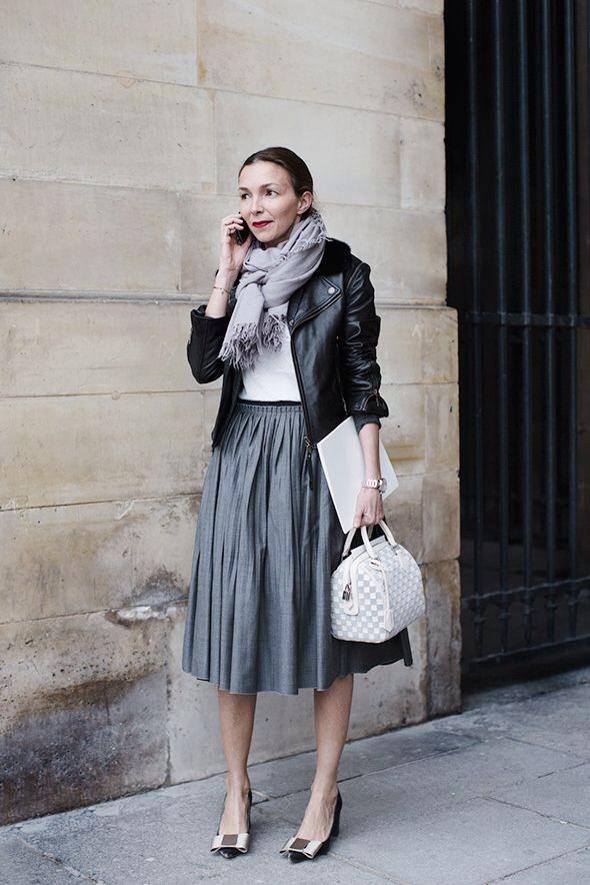 12 June 2014
This iconic photo was taken by The Sartorialist in Paris. However the outfit is universal and in fact very NY: for any occasion in whatever the weather. Chic, comfortable, trendy, universal. Make use of your big cotton washed-grey scarf with midi calf skirt and a timeless leather jacket. Beat that!
Trackbacks and pingbacks
No trackback or pingback available for this article.
This site uses Akismet to reduce spam. Learn how your comment data is processed.