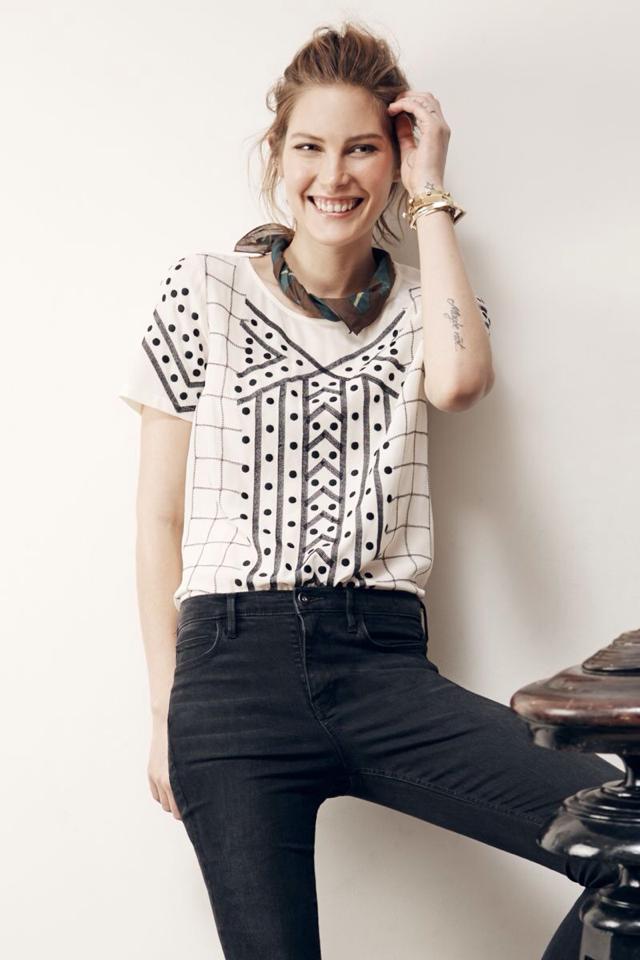 1 February 2015
Who said silk scarves are old fashioned? Weekend chilling in a quirky geometric top and a tiny silk scarf tied elegantly around décolleté. Careless elegance!
Trackbacks and pingbacks
No trackback or pingback available for this article.
This site uses Akismet to reduce spam. Learn how your comment data is processed.