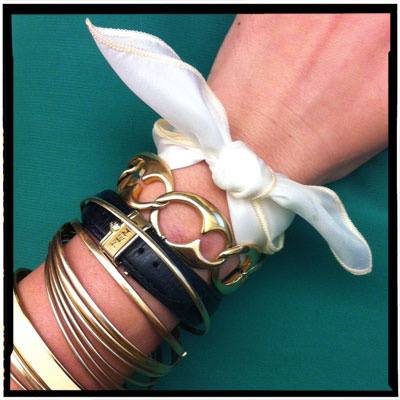 20 February 2015
Leaving a house without a hint of your favourite cologne could equal leaving a house without a skirt. But how to make the perfume last longer? For a subtle scent, dab a drop of your perfume on pulse areas just behind the earlobes and on the inner side of your wrists. Let a couple light sprays reach your freshly rinsed hair or… right where you have applied the scent on the pulse point on your wrist – wrap a subtle silk bracelet. Be careful to not damage the fabric, by allowing the skin to absorb the moist. You will notice the difference. Not only your wrist will look elegant and add a spice to your daily outfit, but the scent will follow you throughout the day. Don't forget a surprised face after a complement about your 'new perfume'.
Trackbacks and pingbacks
No trackback or pingback available for this article.
This site uses Akismet to reduce spam. Learn how your comment data is processed.
Free International Shipping.