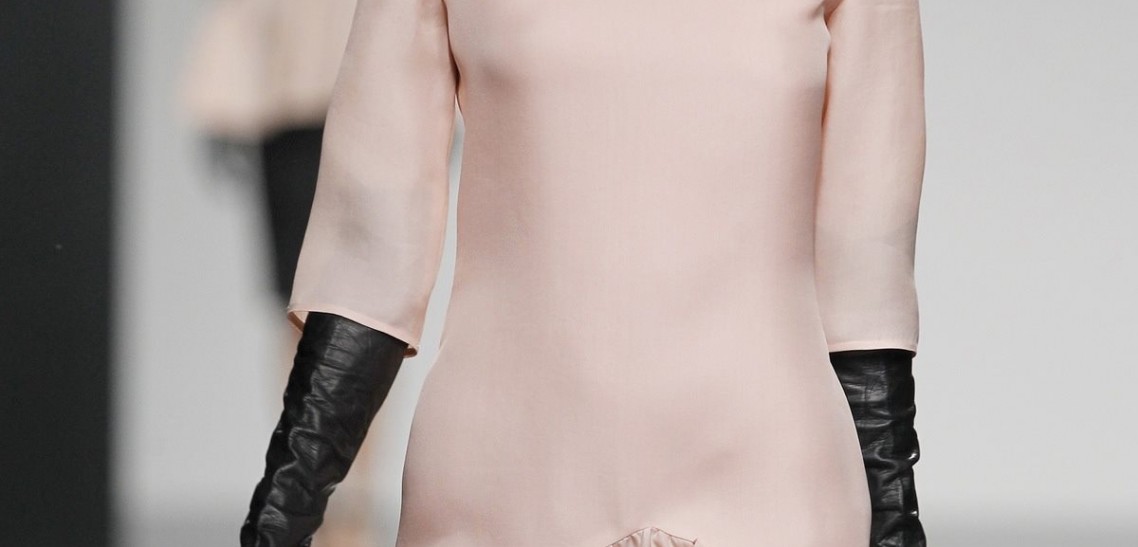 23 February 2015
How much time do you spend in the morning putting together your work outfit? Or in the evening, deciding what the best combo for a night out would be? Often do we find ourselves wondering whether silk tweed jacket goes well with cotton skirt, velvet trousers with cashmere top or silk dress with leather gloves. Big yes to all of the previously mentioned outfit combos. Mixing and matching different textures is not easy, but when done properly, could yield in a stunningly beautiful outfit. Silk and leather are the two textures one would hardly put in the same ensemble, but boy do they play in sync! Powder pink Dior dress (pictured) and above elbow leather gloves make not just a stunning outfit, but also serve a practical need of keeping you warm and comfy. Make sure the dress is not too tight around your waist to avoid creases and exaggerating those unnecessary love handles. If you are out for a special occasion, holding on to your fine leather gloves as an accent might act as a statement accessory and… from our experience those theatre balconies do get breezy.
Trackbacks and pingbacks
No trackback or pingback available for this article.
This site uses Akismet to reduce spam. Learn how your comment data is processed.
Free International Shipping.