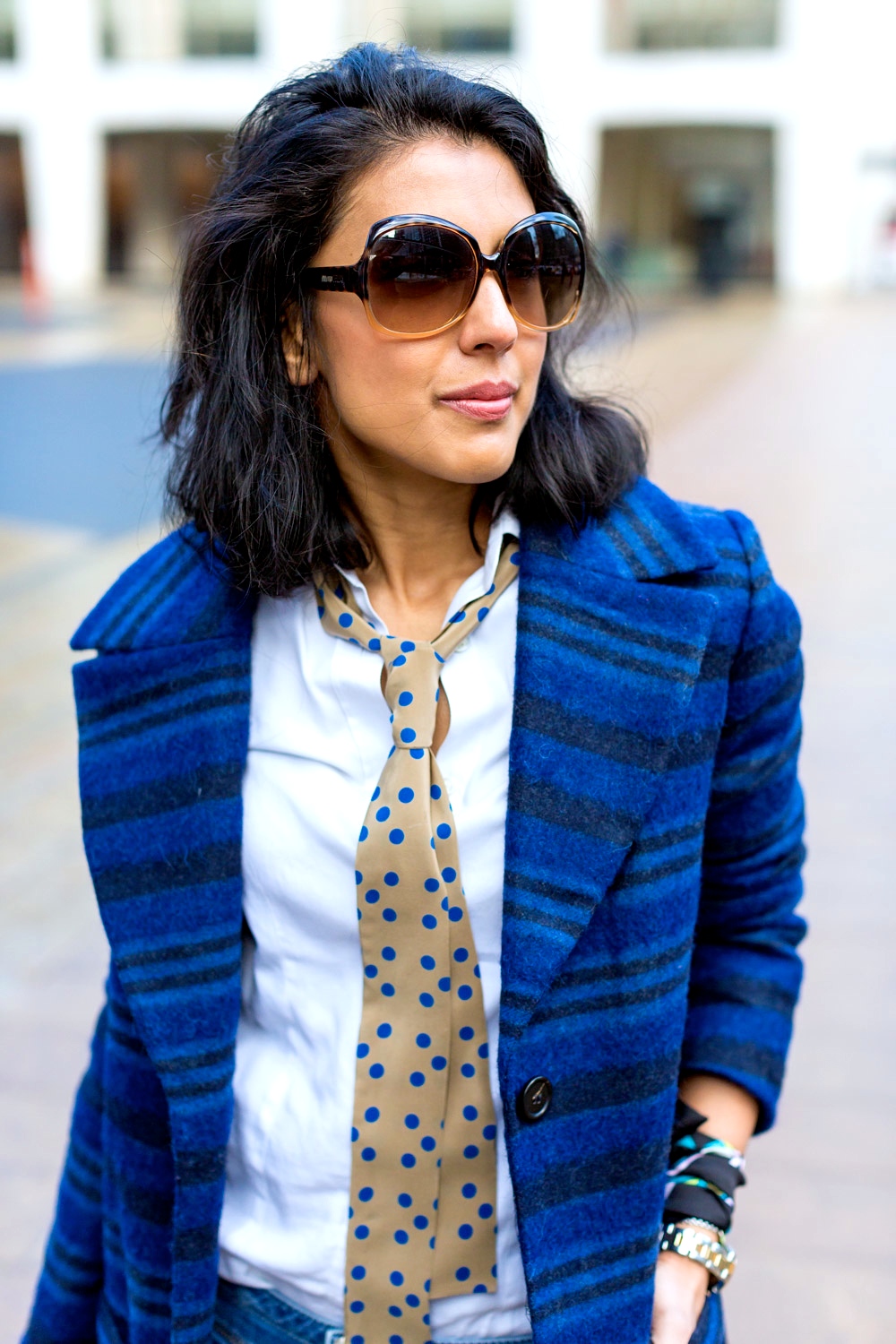 1 March 2015
What is your staple for this Spring? We were excited to see YSL, Gucci and Balmain editorials in Vogue and Harpers Bazaar, where the skinny scarf seems to be a hot trend this season. We clap our hands and blame it on the 70s trend. The beauty of the skinny scarf is that it is multi-functional and can be easily worn in a gazillion of different ways. Our first choice is definitely wearing it the way he does. Tied in a knot like men's tie and hanging just above the last undone button of your shirt it accentuates an elegant décolleté, yet makes a statement: 'don't you fool with me'.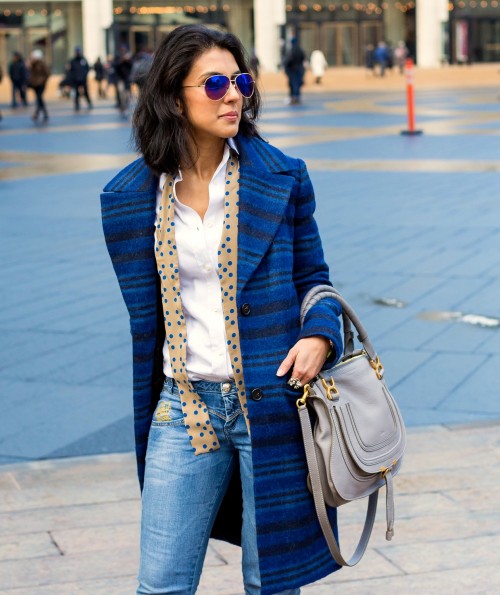 Once the office door is closed and you are out and about with the girls, it is time to let your hair and your skinny scarf down. Let both skinny's ends hang loosely down your front, allowing them carelessly play with the wind.. 'cos really, once you have left the office and you are in good company… you simply don't have to care. Effortless style. That's what we call it. As a result of this evident trend this season, we have created a mini Skinny Scarves Collection to help style our outfits this spring. You might even find a cheeky Sale there if you're lucky 🙂
Photo credit: Denton Taylor
Trackbacks and pingbacks
No trackback or pingback available for this article.
This site uses Akismet to reduce spam. Learn how your comment data is processed.