30 March 2015
As you might have noticed, polka dots and silk scarves are IN IN IN this season, together with a tailwind of the 70s trend and monochrome patterns. Can't be bothered to splash the cash on yet another short-lived fashion trend? Join the club. You are reading the right post. We have put together 4 quick affordable tricks how you can style your spring outfits AND be right on-trend raising a few 'where did you get this' questions from your fellow fashionistas :)
1. For that Vintage Sophie Lauren Look, wrap your polka dot silk scarf around those curly bangs, add oversized shades and a light vintage shirt. You are certain to turn some heads. Fingers crossed some of them have a convertible parked conveniently.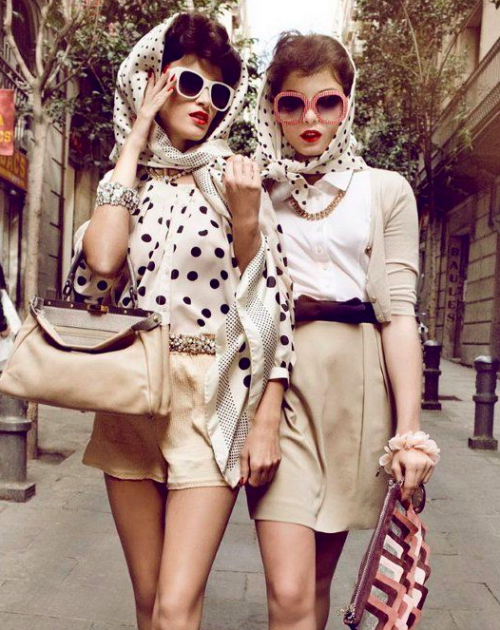 2. For a Smart Look, all you have to do is simply wrap a small square dotty scarf around your next and match it with the colour of your dress. Here is a brand new work outfit you never knew you had!
3. Smart Casual? Spice the white pair of jeans and that leather jacket with a nice oversized cotton number. Can't go wrong with that.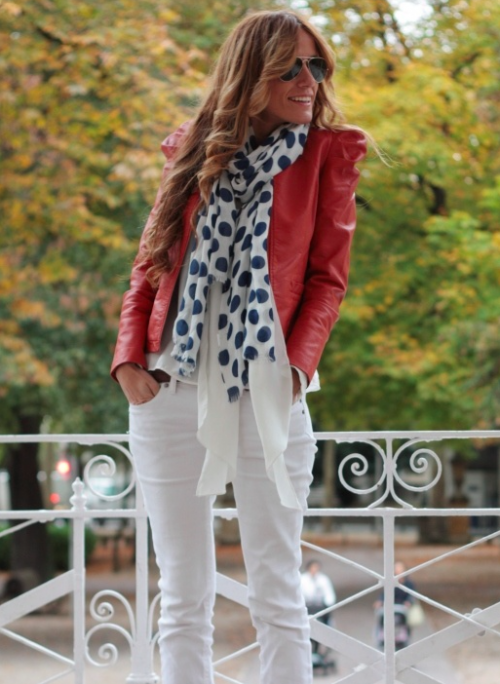 4. How about Rock Chic Casual? When you are so tired of that same mini skirt, the good old tank top, and that oversized cotton scarf… all you need is a small polka dot wrist scarf. Yes, you read it right – wrist scarf. Whether you call it a silk wrap bracelet, a fabric bracelet, a silk cuff or a wrist scarf, it means the same thing – you are aiming for the simple chic accessory that will help you stand out and will revive an old outfit combination like you have never imagined. Can't be bothered to buy one? Do it yourself from an old polka dot square scarf in your mama's wardrobe.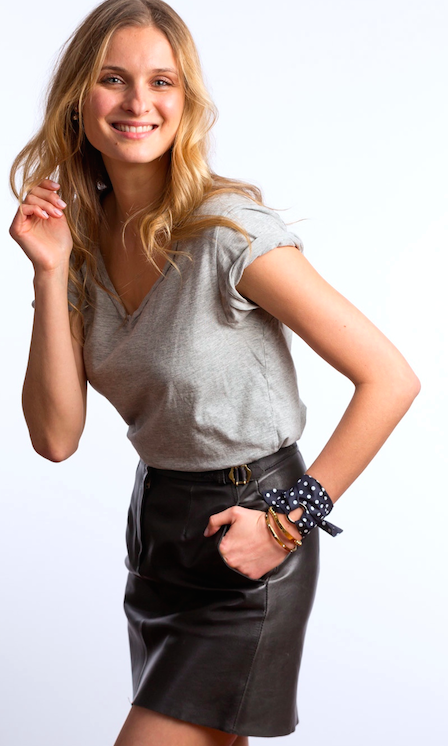 Enjoy your newly re-vamped old outfit combos and walk that walk with your head up high! ;-)