25 April 2015
Instead of spending a fortune on trendy spring/summer accessories, why not to dig out your old silk scarf – a timeless multifunctional accesssory to revamp your outfits?
This is how you do it:
1. Silk head scarf. Cover your beautiful curls from a sneeky sun with a colourful large silk square scarf. Timeless elegance St. Tropez style!
2. Hat ribbon. To revamp the look of your old hat, wrap your favourite silk scarf around it for a fresh new look.
3. Scarf necklace. Bored with your existing necklaces? Tie a silk scarf around your neck in knots for a unique statment look.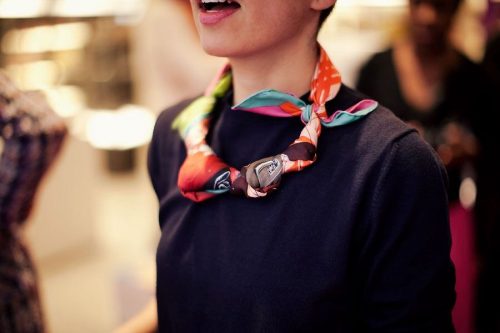 4. Bow accent. For a chic office look tie a silk scarf in a bow around your neck to add some playful elegance to a strict work outfit.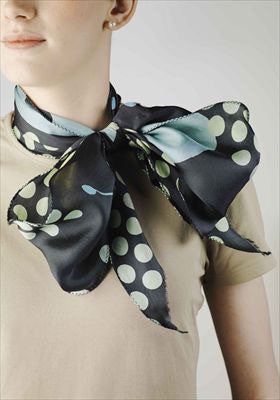 5. Scarf belt. Forget about usual leather belts, why not to try using your scarf as a belt for a boho chic yet elegant touch to your casual look.