31 August 2015
If you are a grey and black kinda gal, you probably try to remind yourself every so often to add some color to your outfits. But the thing is… color really is not your thing! So, in an attempt to help, we decided to pull together style advice from our favorite fashionistas (Leandra Medine from Man Repeller, Garance Dore, and Olivia Palermo) to inspire you:
Pump it up. You cannot go wrong with a pair of colorful pumps to add spice to your favorite LBD. The trick is to have a pair of pumps that strike the right balance of audacious and comfortable. You will want to wear them a whole day at the office and keep them on for those evening cocktails. We love this list of versatile pumps from the ladies at Who What Wear.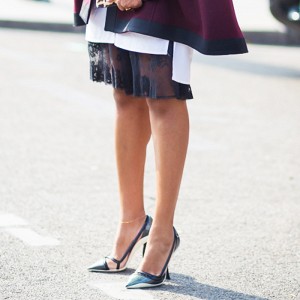 Scarf Ace. As far as we are concerned at Silk Philosophy, there is no outfit that cannot be given new life with the help of a luxurious silk bracelet. Accessorize your look with a silk scarf. Dubious? Here's some inspiration: Leandra Medine of Man Repeller is an expert in the art of tying the silk scarf, whether it is around the neck, the wrist or the ankle. Our friend, Garance Dore, is no stranger either to the allures of the scarf.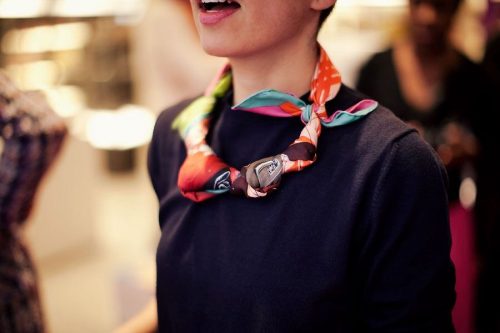 Bling Ring. A piece of statement jewelry can do wonders to a look that you feel may be lacking in luster. Bold earrings, a statement necklace, a daring bracelet will do the trick nicely, if chosen well. We cannot stop looking at Olivia Palermo's new favorites. We are also falling in love with Avec New York's collection over at Stone and Strand.