1 December 2015
Let us guess. You have been with your boyfriend / husband / partner for what seems like ages now, but when it comes to his birthday, Christmas or Valentine's you find yourself hopelessly fishing for cool gift ideas, as if you have met him yesterday.
We have put together a list of gifts that we at Silk Philosophy have either already gifted in the past or are planning to get our partners for the upcoming occasions. We thought this might come in handy for you.
One tip that has never failed us: thinking about his hobbies and his likes. Is he a cycling fanatic? Is he a man of cars? Is he in touch with his sense of design and loves the high end designer pieces? Or perhaps he is obsessed with Bond movies and is a wine/whisky/cigar connoisseur?
Once you have answered these questions, things become a whole lot easier. The men of Silk Philosophy's co-founders are all fairly down to earth family guys, however each has different hobbies. Oh yes, we don't just go for ordinary! Vito (Nishta's husband) is desperately into his motorcycles. Vik's head (Rasa's husband) constantly spins around all things cycling. Ross (Milda's husband) loves his golf. To a certain extent, they are all a bit geeky too ('coz geeks are sexy! Who would fix that wireless music box at home otherwise?).
So here are our top picks:
1.Seven Brief Lessons in Physics 6.99GBP
This Carlo Rovelli's piece has outsold '50 Shades of Grey' in Italy, where the author is from. Rovelli is a physicist who has distilled mind-blowing concepts about the universe into a vivid, moreish book that's less than 100 pages long. It is easy to beat a pair of socks this year. Give the entire universe for him.
2. Personalized bottle limited edition whiskey bottle 40GBP – 70GBP per bottle
What can be a more enticing gift than receiving a lovely whiskey bottle of his favourite blend with his name and a heartfelt wish on the label? Choose a single malt or a blend of varied maturities. Alternative options are available for wine or champagne lovers. Price varies depending on the maturity, packaging and the type of alcohol.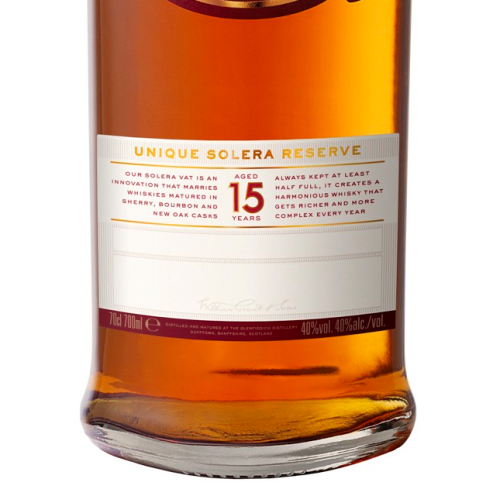 3. GoPro HERO04 Session 224GBP
Whether he is into cycling, motorcycling or golf, this GoPro camera will be sure to capture his record beating moments! Just sit back and watch his eyes filled with excitement once he is on the 5th playback. The Session is GoPro's highest performing and the smallest camera the company has made to date, featuring ultra high speed capture and the ability to shoot fancy 4k video.
4. Luxurious classic men's washbag 150GBP
Don't let him roam around carrying his toothbrush, shaving kit and cologne in one of those shabby plastic bags that he picks up in airports. So unsexy. A solid leather wash bag makes a practical yet elegant gift for him. We like the Saville Row outlets in London who make exquisite handmade washbags (pricey, but so worth it!). However, the sure time-saver is your Aspinal of London men's washbag ordered on-line. You won't be let down by their ever so elegant gift packaging too.
5. Zadig & Voltaire Cashmere sweater 345GBP
We are in love with this edgy yet luxurious Zadig and Voltaire cashmere knit. Depending on his style any high-end cashmere jumper would do, to be honest. Wrap him up cosy. Make sure the sleeves are long enough if he's a tall fella. You don't want him looking like a teenage schoolboy, tucking at his sleeve edges all the time.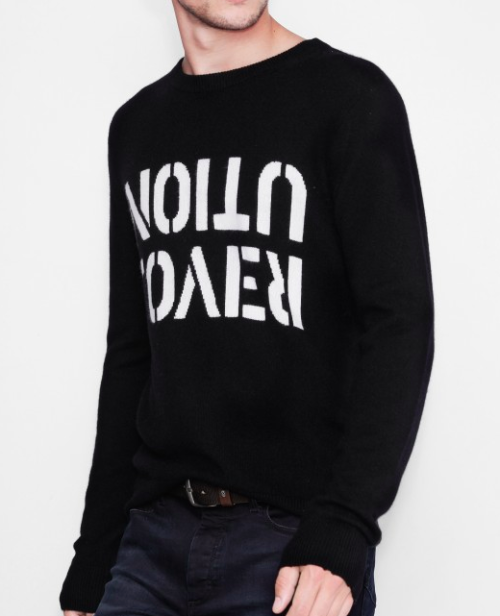 6. Airoplane pilot experience & lunch 99GBP 
Is he a fan of height, speed and adrenaline pumping into his blood? Even if he isn't, somewhere deep down he probably secretly revisits that childhood dream of becoming a pilot. Virgin experience days cater for just this type of experience. Please him with an experience day outside the hustle and bustle of the city, followed by a lovely lunch. Tried and tested. Reasonably priced too.
7. Rapha pro team cycling winter gloves 59.50GBP
Our hubbies are each a desperate fanatic of cycling, motorcycling or golf. It makes it easier for us to choose their gifts. The designated sports gear evoke a child-like hand-clap and sparkles in their eyes. And… makes us so pleased about ourselves! The suggestion below is for the cyclists out there, but you can easily switch the below to thermal motorcycle gloves or a quality golf glove.
8. Silver plated cufflinks 115GBP
Yes, it's a slightly predictable gift. But please show us a man who doesn't need a pair of good quality cufflinks?! Nothing too flashy, yet sophisticated and classy – our favourite cufflinks are Mulberry Oval tree piece. Affordable yet luxurious and very British, of course. A good gift for a classy man.
9. Silver collar stiffeners 62GBP
Get him looking sharp this Christmas! Beautifully packaged, well made Penhaligon's collar stiffeners is a perfect little gift for just about any man who finds an excuse to wear a shirt. And given the time of the year… he probably won't rock up in a hoodie for that Christmas turkey at your parent's house.
10. Leather driving gloves 60GBP
Is your man into driving? If so, he probably adores not only his car, but everything related to it. Look no further. The brown driving leather gloves will not only provide a good grip to the steering wheel, protect his hands from cold, but will add that uber cool style detail to complete his look.
11. Sheepskin Leather Slippers 70GBP
None of the above ideas fit your beloved one's taste? Well, you won't go wrong with a pair of Ugg slippers. Tried and tested. Natural sheepskin will keep his feet warm and comfy all year round. Ideal for a man who likes to indulge in some serious relaxation. We also got a pair of women's ones for ourselves 🙂
12. Illy iperespresso coffee machine 199GBP
If he is one of those who doesn't start a day without an espresso shot, this will come highly appreciated. Designed by an Italian architect Luca Trazzi, this modern take on the classic espresso machine belies a remarkable ease of operation. A nice little gadget to your stylish kitchen.
Trackbacks and pingbacks
No trackback or pingback available for this article.