Three Ambitious Girls. One Style Affair.
Silk Philosophy was founded by three friends – Rasa, Milda and Nishta – who connected and bonded over their fondness for silk accessories and the magic transformation they bring to one's outfit. Born as a style destination for those in search of elegant refinement and casual luxury, finest designer prints with crisp colour and playful sophistication are the signature of the Silk Philosophy label. With a presence in London and New York, Silk Philosophy create silk bracelets, skinny scarves and silk chokers in our quest to help elegant and sophisticated women style day to day outfits with refined personal touch and a dash of Parisian charm.
We are proud that Silk Philosophy accessories are handmade in limited editions by local seamstresses. Our fabrics are carefully selected and sourced from exclusive silk merchants in New York. Anna Sui, Roberto Cavalli, Oscar de la Renta and Ralph Lauren are just a few of the designer houses that we source our fabrics from.
Looking to surprise someone special? We are here to help you find a unique gift for your beloved one. All Silk Philosophy accessories come presented in an elegant gift box.
We offer free international shipping from our ateliers in London and New York.
Rasa
Rasa
has gained experience in fashion while travelling and working with model agencies across Milan, Paris and Taipei during her university breaks. Later, she graduated with a Master in Finance & Investment at Cass Business School, London. She spent seven years establishing a career in financial markets. Inspired by her experience in fashion industry and generations of elegant women in her family, she recognised there was something infinitely mysterious, sophisticated, and invigorating about unique fashion accessories and the playfulness they bring to an ordinary outfit. Shortly, Silk Philosophy was born.
Milda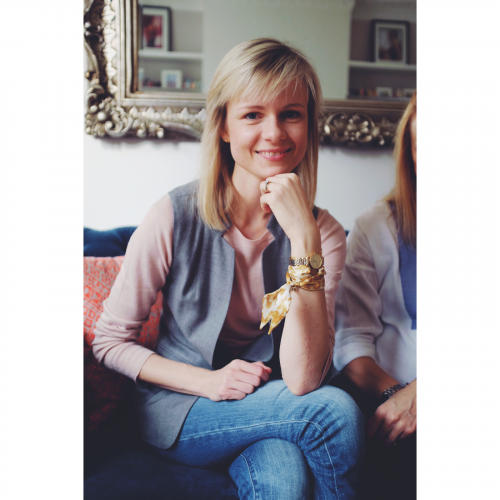 Milda
takes her style inspiration from her mother, a successful lawyer who combines a sharp sophisticated look with elegance and femininity. After completing her Master of Laws at Queen Mary, University of London, Milda established a career in the consultancy and lobbying sectors advising business on tax policy. Her true passion lies in more feminine affairs - how every girl and every woman can always look stylish without spending a fortune. She loves reinventing existing wardrobes with a touch of chic by blending affordable fashion accessories, vintage finds, and unique handmade items.
Nishta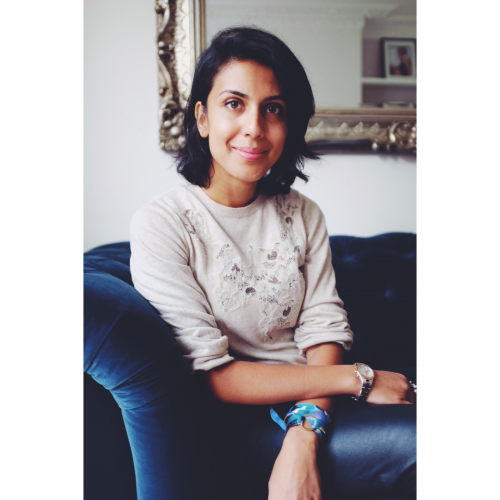 Nishta
was fascinated with the work of her grandfather, an accomplished tailor, and that of her seamstress grandmother during her younger years. She learned to sew at the age of 12. She went on to complete a Master's in Chemistry at Imperial College, London and an MBA at INSEAD, France. She has more than 10 years of successful brand and business management experience in France, England and the US. Nishta always retained a strong interest in the art of design and fashion and, with Silk Philosophy, she brings together her business acumen and her early passion for beautiful fabrics and dress-making.