8 March 2015
Could a twilly truly be a multi-functional accessory? Oh yes! That's how we wear it:
1. Silk cuff. Stand out from the crowd wearing your silk bracelet wrapped around your wrist. Choose a bright twilly if you are wearing something plain and want to add a subtle splash of colour. Or opt for a more muted one if you want your wrist scarf to blend in with the outfit yet making a stylish statement.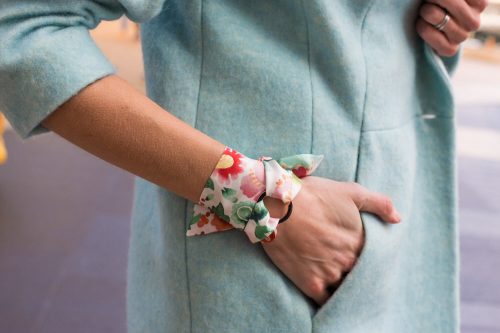 2. Watch accessory. Yes, we know that nice watches can be pricey but let's be honest – we do get bored wearing the same one year in and year out. A twilly scarf is a fun, trendy and easy way to revamp the look of your old watch. Achieve a unique look everyday by matching a different silk wrap bracelet with your watch.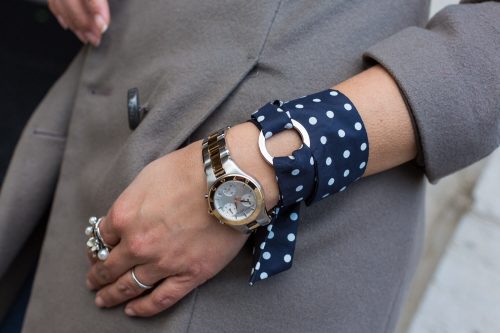 3. Handbag accessory. Wrap your scarf wrap bracelet around a handle of your handbag and voilà – an old handbag comes back to life again! Play with colours to match the season. Opt for darker, richer tones to complement the blacks, browns and greys of handbags in colder season. While, pastelly brighter silk wrap bracelets will uplift the look of your handbag in spring and summer.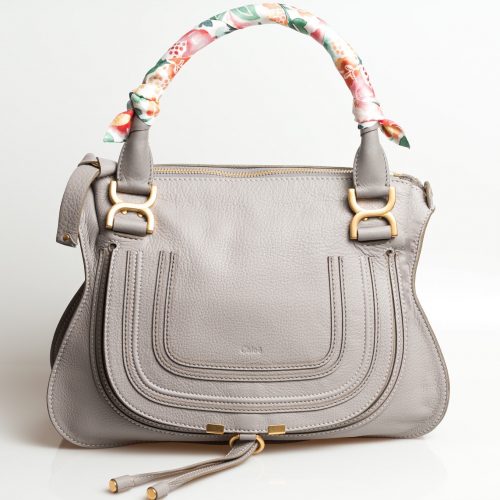 4. Hair accessory. Add a carelessly elegant touch by using your silk wrap bracelet to tie your hair in a little pony tail. Realease your inner haute hippie!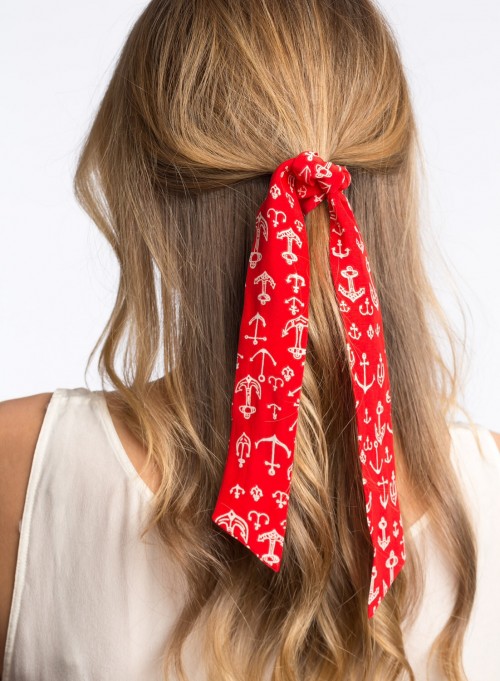 5. Ankle bracelet. Want to look hot, sexy and unique – tie your silk twilly around your ankle to draw attention to those fabulous sandals that you are wearing.